As the Valley's Original and Longest Running Rock Station for over 46 years, the power of 99Rock at 99.3 FM and WFRD.com has been helping businesses grow throughout the region for decades.
Home of the award-winning morning show, the Rock 'N' Go Morning Show with Chris Garrett, and the Best New and Classic Rock all-day, WFRD reaches over 40,000 listeners weekly (58% male/42% female).
For a customized multi-platform marketing plan utilizing WFRD's on-air, online, on-site, and social networking capabilities, contact WFRD today!
Advertising/Traffic/Billing Inquiries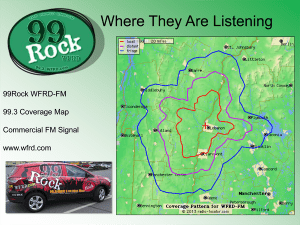 Contact 99Rock WFRD-FM today!
Email Chris Garrett for all your marketing needs and questions at:
rockandgomorningshow@gmail.com