SUNDAY NIGHTS AT 10 ON 99ROCK WFRD!
— FULL METAL JACKIE —
Rock 'n' roll is in my blood! I began my radio career as a DJ at WSOU, Seton Hall's legendary metal station. Even though I'm from the East Coast, I always wanted to find a warmer climate to call home. Fortunately for me, I wound up in Los Angeles where the beaches are beautiful and the sushi is delicious. I've worked alongside some huge rock stars like Dave Navarro and Henry Rollins, and I've interviewed a lot of my heroes. Hear my show on stations around the U.S. and right here, Sunday Nights at 10 on 99ROCK WFRD!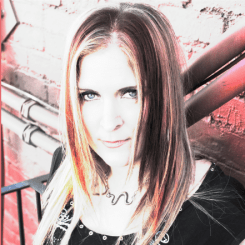 CATCH UP WITH JACKIE ONLINE HERE!!