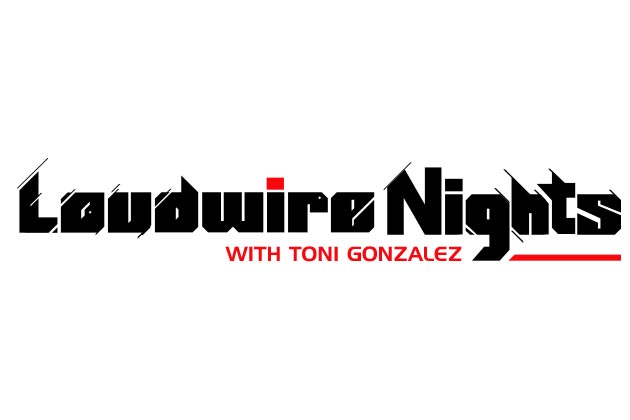 'Loudwire Nights' show airs from 7PM to midnight on 99Rock WFRD-FM.
The program features hits by acts like Avenged Sevenfold, Godsmack, Five Finger Death Punch, The Pretty Reckless, Volbeat and more, as well as the best rock from Metallica, Nirvana, Guns N' Roses, Alice In Chains, Ozzy Osbourne and others.
In addition, 'Loudwire Nights' includes interviews with the top artists in hard rock, along with the latest in rock news and a recap of highlights from Loudwire.com.
Tune in every night, Monday through Friday, from 7PM to midnight to hear Toni Gonzales play the best and biggest hits in hard rock.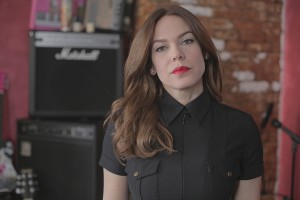 "IF THIS WAS TINDER, I'D JUST PUT UP A PICTURE AND BE DONE WITH IT. BUT SINCE THIS IS A BIO, HERE'S A LITTLE ABOUT ME: I'M OBSESSED WITH ROCK MUSIC, PIZZA, MY DOG, MY PJ'S AND A PARTICULAR TYPE OF ADULT CINEMA. I LOVE A GOOD ROCK CONCERT NOT JUST BECAUSE OF THE KICK ASS MUSIC, THE SENSE OF COMMUNITY AND THE PERMANENT DAMAGE TO MY HEARING, BUT ALSO BECAUSE I GET TO WEAR CLOTHES I WOULD NEVER WEAR IN FRONT OF MY DAD. I'M A CUBAN THAT MOVED TO MIAMI WHEN I WAS TWO AND I DEFINITELY DID NOT ARRIVE VIA PRIVATE JET…. LET'S JUST SAY I LEARNED TO SWIM AT AN EARLY AGE. I BEGAN MY CAREER IN RADIO AT 18, STUDIED BROADCASTING JOURNALISM, AND WORKED IN TV AND NEWS PRINT AS WELL. SO I'VE BEEN HEARD, SEEN, READ AND I'M SURE SNIFFED A FEW TIMES ALONG THE WAY. I CAN RECITE THE LYRICS TO ANY NINE INCH NAILS SONG, AM CONFIDENT THAT WITH THIS JOB I'VE ACHIEVE MORE SUCCESS THAN ALL OF MY EX-'S COMBINED, AND I AM CERTAIN COKE IN A GLASS BOTTLE TASTES WAY BETTER THAN IN A CAN. IF YOU WANT TO KNOW MORE ABOUT ME REACH OUT ON THE TIME SUCK SOCIAL MEDIA PLATFORM OF YOUR CHOICE."  – Toni