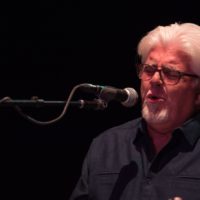 The Doobie Brothers "50th Anniversary" summer tour with Michael McDonald has been postponed until 2021 due to the ongoing coronavirus pandemic. "This decision has been made with the health and safety of the Doobie Brothers' fans, crew and local employees in mind," the band said in a statement.
The 53-date trek was scheduled to kick off on June 9, wrapping up on Oct. 17, and was to be McDonald's first with the group since 1996. The tour will now kick off in the same city, West Palm Beach, Fla., on July 17, 2021, and wrap Oct. 21 in New Orleans. Shows have been canceled in Mount Pleasant, Mo.; Sioux City, Iowa; Boise, Idaho; Albuquerque, N.M.; Little Rock, Ark.; Bossier City, La.; and Memphis.
The original tour was set to feature McDonald alongside Doobie Brothers co-founders Johnston and Patrick Simmons, longtime guitarist John McFee and their other live members.