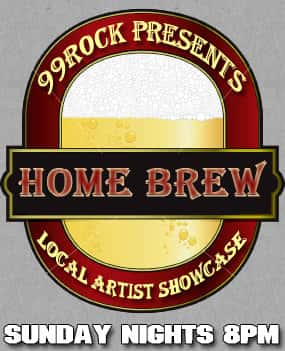 **ATTENTION LOCAL BANDS**
Homebrew is back this Summer!!!
That means we need your help to keep the music fresh!
WE NEED YOUR NEW MATERIAL!!
Contact Heath Cole now:
Calling all local musicians! If you are from NH, VT, ME, or MA, 99Rock's Homebrew wants your music! Airing from 8-10pm on Sunday nights, Heath now hosts WFRD's local music only show, accepting all genres of music!
Send an email to Heath.Cole@dartmouth.edu with MP3s or WAVs and an optional description of your tunes!
Tell your friends and family to stream your songs online when Homebrew is airing with the iHeartRadio app, available for Android, iOS, online and here !!
99Rock's HomeBrew
Brought to you by: The Beverage King on Interchange Drive in West Lebanon!
Proud Supporters of Local Rock and the Modern Rock Station 99ROCK!