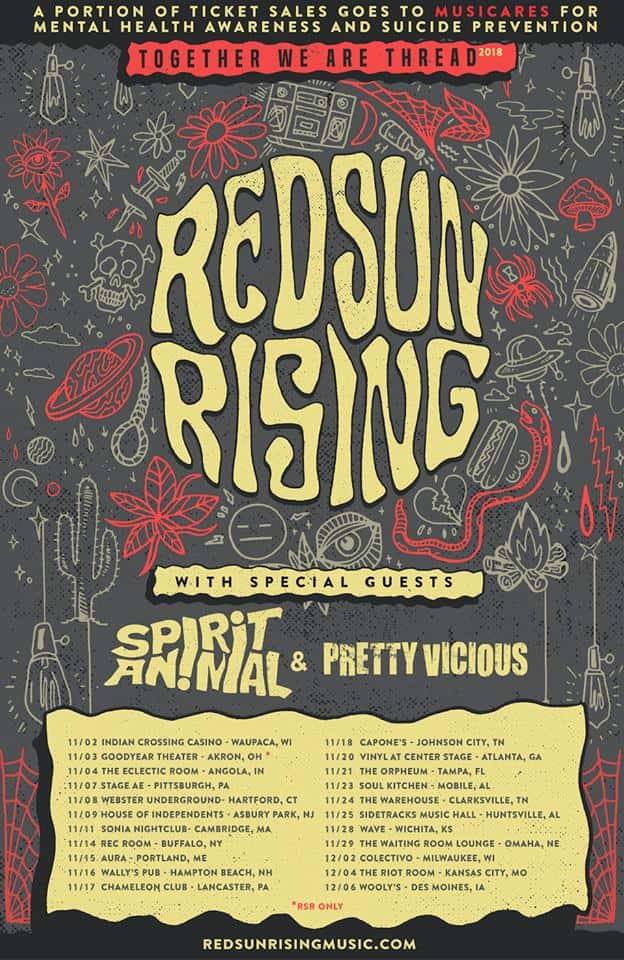 "Waterfront Concerts and 99Rock Present-Red Sun Rising, Friday, November 16th, at Wally's Pub in Hampton Beach!
Red Sun Rising, comes to New Hampshire, part of the "Together We Are Thread" tour, Friday, November 16th!
Tickets are only 20 bucks, with one dollar of each ticket donated to MusicCares to support mental health and suicide awareness!
Red Sun Rising, along with special guest Spirit Animal Hampton Beach, November 16th!
Buy your tickets now at wallysnh.com, use Promo Code ROCK and get tickets for a limited time for just 99Cents!
Or keep it locked to win yourself a pair of tickets, along with meet & Greets, and a pre-show sound check right here on the Rock Station, 99Rock WFRD!"