Mike Tyson, Kid Rock Donate To Vegas Shooting Victims Fund
(TMZ) — Mike Tyson, Kid Rock, The Chainsmokers … just some of the big names digging into their pockets to help the victims of the horrific Las Vegas shooting.
After the Oakland Raiders donated $50,000 to the Las Vegas Victims' Fund — a GoFundMe page set up by Clark County Commission Chair Steve Sisolak — several huge stars kicked in with $10,000 donations including Florida Georgia Line.
Shelley Adelson, daughter of casino mogul Sheldon Adelson, also kicked in $10k.
TMZ has also confirmed L.A. Rams pro bowl tackle Andrew Whitworth ponied up $25,000 to the fund.
Hoda Kotb has also added $1,000.
According to the GoFundMe page, the money raised "will be used to provide relief and financial support to the victims and families of the horrific Las Vegas mass shooting."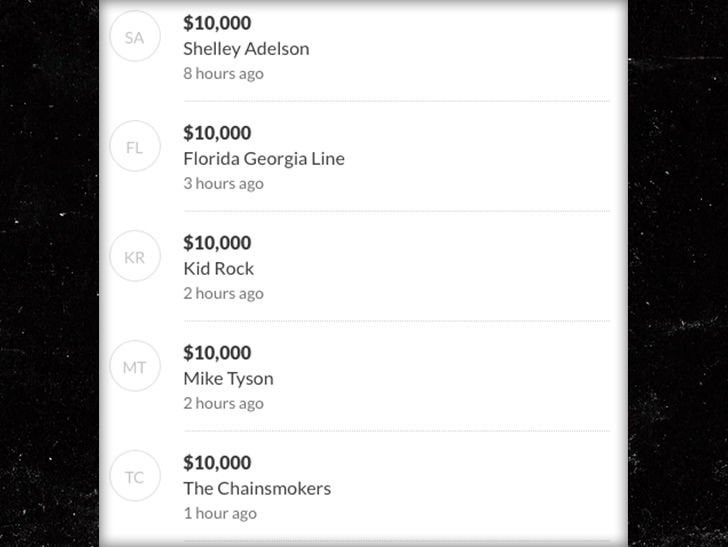 Courtesy TMZ
Additional – Jump to MONEY Magazine to find out how to give to the Victims.